With a clean and sophisticated design, the Gnesis devices will make your sports center offer an avant-garde and quality image. From the Gbox 3.0, made of the highest quality aluminum, you can increase or decrease the intensity, pause o re-start the training and check the level of battery through the led lights. You will also be able to use it with any android device (smart phone, tablet…).
The Gbox 3.0 has a wide range of extended stimulation parameters increased up to 150Hz, so the TENS effect can be achieved over a wider range, providing more pain relief possibilities.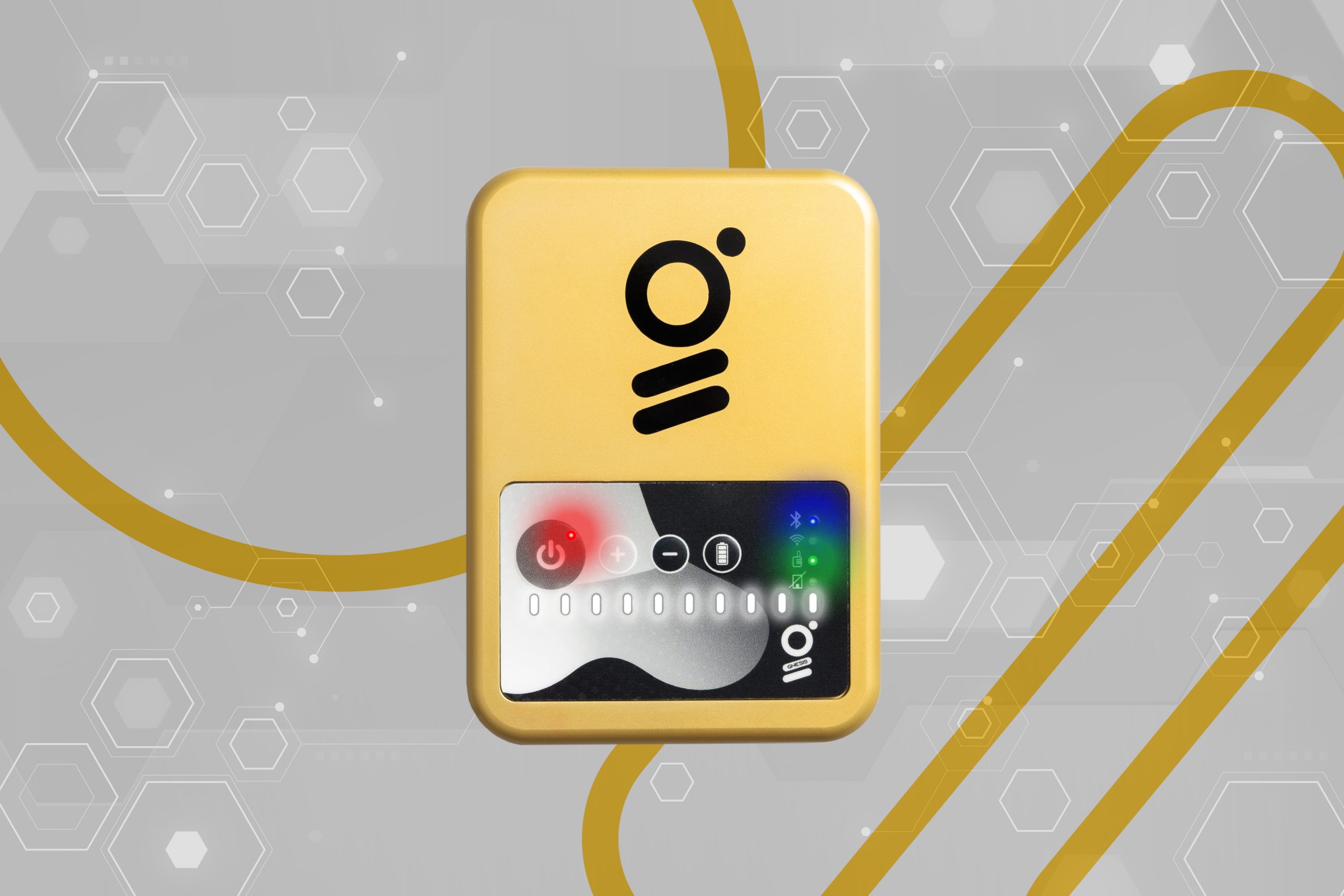 THE POWER BEHIND THE SYSTEM
The Gbox 3.0 is responsible for generating and sending the electrical impulses so that the internal cables of the Gsuit transfer them to the Plus Sensitive Electrodes. These are responsible for transmitting these impulses to the muscle, achieving a natural and homogeneous contraction.
It is wireless and you can manage it with the APP 3.0 on any android device, via wifi or bluetooth; this will give you total freedom of movement. If you train groups, it is perfect because you can train an unlimited number of clients at the same time without cables interfering with the workout.
The LED lights indicate the battery level, pulse time, pause time and connection mode.